For five years we heard from conservatives that Obama was a horrible person because he hadn't done anything to bring POW Bowe Bergdah home. Now they're demanding he be impeached for bringing Bowe Bergdahl home. Gawker has some amusing tweet comparisons of the same people demanding action and freaking out about the action taken. My favorite: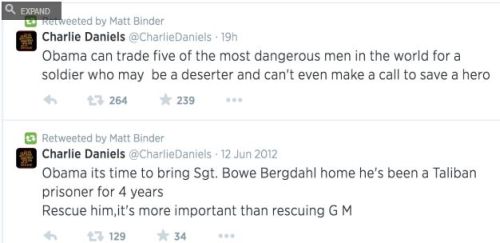 Yes, that is the Charlie Daniels of The Devil Went Down to Georgia fame, who has always been a political ignoramus and a wingnut.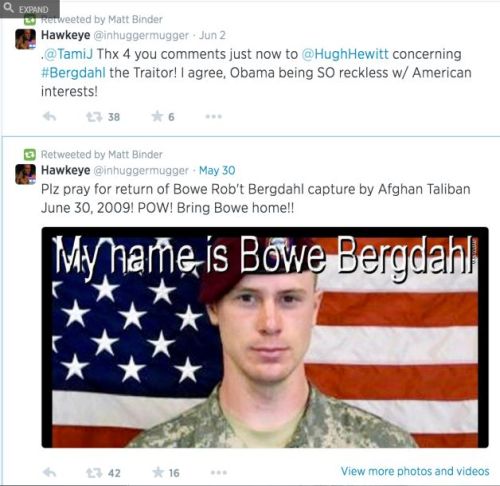 All they have is outrage and that's all they care about. Coherent, rational thinking matters not a bit.