A recent study confirms what has long been known, that black people and white people use drugs at very similar rates. Blacks use marijuana at a slightly higher rate than whites, but whites are more likely to use cocaine (except crack), heroin and hallucinogenic drugs. This chart shows it all: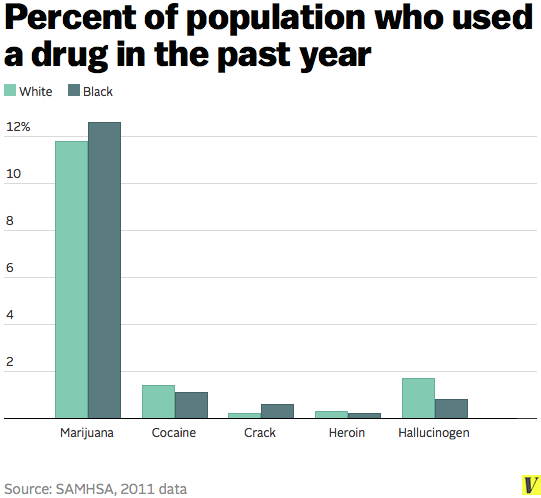 Yet the rates of arrest, prosecution and imprisonment are vastly biased in favor of white people: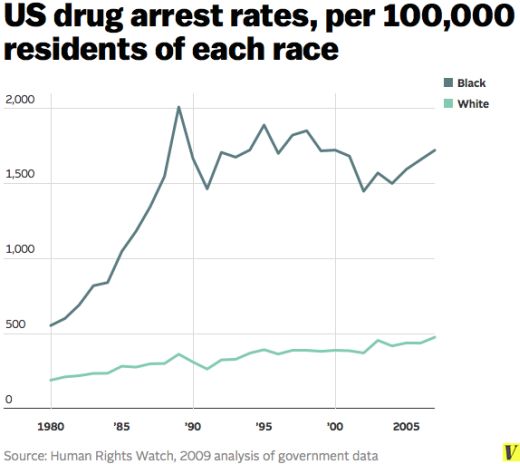 And more than 80% of all drug arrests are for possession, not selling. This is a direct result of political decisions being made. Law enforcement focuses nearly all of its efforts on the inner city and low-level "criminals," not on the college kid selling weed to his friends or the corporate lawyer doing coke in the executive men's room. It destroys lives and families and it needs to stop.