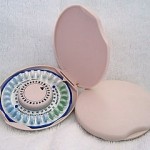 From Oct. 27-30, the World Congress of Families will be hosting a conference in Salt Lake City. The organization, which is furiously anti-gay and anti-choice, will feature people like anti-choice crusader Lila Rose, Brian Brown and Rafael Cruz. As Right Wing Watch points out, Rose and others involve with the WCF also participated in a documentary called Birth Control: How Did We Get Here?" that calls for contraception to be outlawed.

We stumbled on the movie again recently while researching the upcoming World Congress of Families in Salt Lake City, which will feature a number of activists who appeared in Peeples' film, including WCF founder Allan Carlson and anti-abortion and anti-Planned Parenthood activist Lila Rose. This is hardly surprising, since one of the tenets of the "natural family" ideology promoted by WCF is resistance to contraception in order to create large families governed by traditional gender roles.

This time, in preparation for WCF, we decided to watch the whole movie. It is mostly taken up by historical arguments against Planned Parenthood founder Margaret Sanger, and hero worship of Anthony Comstock, the famous crusader against legal birth control whose laws were struck down after a campaign by Sanger. (The movie's creators have also produced an animated account of Comstock's life called "Fighter" aimed at painting Comstock as a role model for young boys.) The film makes the argument that Protestant churches that oppose legal abortion must also, by necessity, oppose birth control and laments the social movements and Supreme Court decisions that led to the decriminalization of birth control in the U.S.

Rose, an anti-abortion activist and mentor of anti-Planned Parenthood activist David Daleiden, makes the argument in the film that birth control has "led in many ways to abortion in our country" whereas "there was a time when birth control was unthinkable, when contraception was unthinkable because, people who got married, a beautiful part of marriage was the hope for children together."
This documentary, in fact, made its debut at the 2013 WCF conference. Once again we see that it isn't abortion they're trying to stop, it's the right to use birth control, and thus the right to control one's own reproduction.