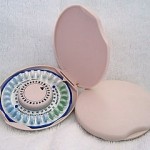 Right Wing Watch continues to dig into the positions and histories of people who are slated to speak at next week's World Congress of Families conference in Salt Lake City, Utah, and finding more and more people who blame contraception for pretty much every bad thing and want it to be outlawed completely. Just more evidence that anti-abortion really means anti-contraception and being against women controlling their own sexuality and reproduction.

For many of these activists, all manner of evils date back to the "sexual revolution" and, in particular, the widespread availability and use of contraception.

Allan Carlson, WCF's founder and a speaker at the Utah event, has been a strong critic of the role of contraception in changing the roles of women and families in society, including speaking at a 2006 anti-contraception conference and appearing in the anti-contraception film "Birth Control: How Did We Get Here?"

A panel on "Understanding the Sexual and Cultural Revolution" will feature the Family Research Council's Pat Fagan, who has argued that the Supreme Court decision ending bans on contraception for unmarried people was wrong because "functioning societies" ought to "punish" and "shame" people who have sex out of wedlock. Fagan links the "contraceptive mindset" to any number of social ills. "Since the introduction of contraception, everything else has fallen," he has said…

A panel on "demography," moderated by Personhood USA's Keith Mason and notably consisting entirely of men, will likely address some of these fears, and in particular the idea that contraception is the root cause of a perceived cultural decline. The panel will include Steve Mosher of the Population Research Institute, who has argued that "[i]n its own way, contraception is an even greater tragedy than abortion" because it "involves the deliberate rejection of God's creative power."

Also speaking on the panel will be WCF's Don Feder, who told a WCF event in Belgrade earlier this year that contraception leads to "death" by "preventing life from happening," and who warned at the Moscow conference last year that humanity is financing " its own extinction" through birth control.
Here's video of Feder at that Moscow conference.