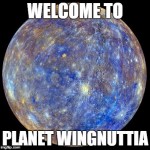 Former congressional staffer Mike Lofgren has a long article on Bill Moyers' website about what he calls anti-knowledge, which is very much like the term I have long used, virulent ignorance. A person displays this, is infested with it, when they not only don't understand an issue, but have swallowed a whole bunch of platitudinous falsehoods about it that give them the illusion that they understand it.
Fifty years ago, if a person did not know who the prime minister of Great Britain was, what the conflict in Vietnam was about, or the barest rudiments of how a nuclear reaction worked, he would shrug his shoulders and move on. And if he didn't bother to know those things, he was in all likelihood politically apathetic and confined his passionate arguing to topics like sports or the attributes of the opposite sex.
There were exceptions, like the Birchers' theory that fluoridation was a monstrous communist conspiracy, but they were mostly confined to the fringes. Certainly, political candidates with national aspirations steered clear of such balderdash.

At present, however, a person can be blissfully ignorant of how to locate Kenya on a map, but know to a metaphysical certitude that Barack Obama was born there, because he learned it from Fox News. Likewise, he can be unable to differentiate a species from a phylum but be confident from viewing the 700 Club that evolution is "politically correct" hooey and that the earth is 6,000 years old.

And he may never have read the Constitution and have no clue about the Commerce Clause, but believe with an angry righteousness that the Affordable Care Act is unconstitutional.

This brings us inevitably to celebrity presidential candidate Ben Carson. The man is anti-knowledge incarnated, a walking compendium of every imbecility ever uttered during the last three decades. Obamacare is worse than chattel slavery. Women who have abortions are like slave owners. If Jews had firearms they could have stopped the Holocaust (author's note: they obtained at least some weapons during the Warsaw Ghetto rising, and no, it didn't). Victims of a mass shooting in Oregon enabled their own deaths by their behavior. And so on, ad nauseam.
But Carson is hardly alone. In fact, this is pretty much the key diagnostic criteria of today's right wing. You can be virtually certain that you're dealing with an American conservative, particularly of the Tea Party variety, when you encounter this type of anti-knowledge, or virulent ignorance. But this is also not something new, it's a symptom of an old phenomenon in the United States:
Anti-knowledge is a subset of anti-intellectualism, and as Richard Hofstadter has pointed out, anti-intellectualism has been a recurrent feature in American life, generally rising and receding in synchronism with fundamentalist revivalism.

The current wave, which now threatens to swamp our political culture, began in a similar fashion with the rise to prominence in the 1970s of fundamentalists like Jerry Falwell and Pat Robertson. But to a far greater degree than previous outbreaks, fundamentalism has merged its personnel, its policies, its tactics and its fate with a major American political party, the Republicans.

Buttressing this merger is a vast support structure of media, foundations, pressure groups and even a thriving cottage industry of fake historians and phony scientists. From Fox News to the Discovery Institute (which exists solely to "disprove" evolution), and from the Heritage Foundation (which propagandizes that tax cuts increase revenue despite massive empirical evidence to the contrary) to bogus "historians" like David Barton (who confected a fraudulent biography of a piously devout Thomas Jefferson that had to be withdrawn by the publisher), the anti-knowledge crowd has created an immense ecosystem of political disinformation.

Thanks to publishing houses like Regnery and the conservative boutique imprints of more respectable houses like Simon & Schuster (a division of CBS), America has been flooded with cut-and-paste rants by Michelle Malkin and Mark Levin, Parson Weems-style ghosted biographies allegedly by Bill O'Reilly, and the inimitable stream of consciousness hallucinating of Glenn Beck…

Thanks to these overlapping and mutually reinforcing segments of the right-wing media-entertainment-"educational" complex, it is now possible for the true believer to sail on an ocean of political, historical, and scientific disinformation without ever sighting the dry land of empirical fact. This effect is fortified by the substantial overlap between conservative Republicans and fundamentalist Christians.

The latter group begins with the core belief that truth is revealed in a subjective process involving the will to believe ("faith") rather than discovered by objectively corroberable means. Likewise, there is a baseline opposition to the prevailing secular culture, and adherents are frequently warned by church authority figures against succumbing to the snares and temptations of "the world." Consequently, they retreat into the echo chamber of their own counterculture: if they didn't hear it on Fox News or from a televangelist, it never happened.

For these culture warriors, belief in demonstrably false propositions is no longer a stigma of ignorance, but a defiantly worn badge of political resistance.
Nailed it.