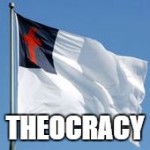 Next month, Kevin Swanson is running a conference in Iowa that is ostensibly about religious freedom, at which Ted Cruz, Mike Huckabee and Bobby Jindal are all scheduled to speak (Carson was also allegedly going to speak there, but that has not been confirmed). Swanson is a far-right radio host who has endorsed the death penalty for homosexuality, as have several others who are involved in the conference.
The organizer of the "National Religious Liberties Conference" in Des Moines, Iowa, announced today that Ted Cruz, Mike Huckabee and Bobby Jindal have committed to speaking at the summit, which will take place next month. One speaker at the conference, Iowa radio host Steve Deace, has said that Ben Carson has also RSVP'd for the event, although Carson's name was not included in today's press release.

Kevin Swanson, the conference's chief organizer, is a far-right pastor and host of the "Generations Radio" program, on which he has frequently claimed that the government should put gay people to death, warned that the Girl Scouts and the movie "Frozen" turn girls into lesbians and blamed natural disasters on gay people and women who wear pants.
And the other Christian Reconstructionists who are speaking:
Given that the chief organizer of this event holds such views, it should comes as no surprise to discover that several of the other scheduled speakers share similar views, in particular Phil Kayser, pastor of Dominion Covenant Church, and Joel McDurmon, president of the Christian Reconstructionist organization American Vision, which espouses the Christian Reconstructionist view that "men must choose in their civil affairs to be governed by God's law" as explicitly set out in the Old Testament.

Kayser, who is scheduled to lead two workshops at the conference, was at the center of controversy back in 2011 when he endorsed Ron Paul for president and Paul's campaign proudly welcomed the endorsement only to try and cover it up once Kayser's extremist views on homosexuality became known, as Talking Points Memo reported at the time…

Also speaking at the event is McDurmon, who recently took over as president of American Vision, and who likewise believes that "God revealed that the homosexual act is a civil crime, and it just so happens that He revealed that the homosexual act as a civil crime deserves the death penalty."

In fact, McDurmon's views are so extreme that, back in 2009, he criticized Uganda for not going far enough with its draconian anti-gay legislation, saying that if the nation was "going to go to Old Testament law … they should also make the death penalty for adultery" and other Old Testament crimes as well.

But as he explained the time, Uganda was absolutely right to seek to put gays to death because "it is perfectly normal [and] it definitely should be in place [that] homosexuality should receive the death penalty."
Along with women who aren't virgins on their wedding day, "blasphemers," unruly children, those who proselytize for other gods, and many others. The fact that major Republican politicians will appear at events with these people tells you just how much the extreme fringe has been mainstreamed by the GOP. There is no one so extreme that Christian conservative politicians will shun them.