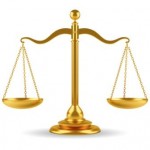 A Texas appeals court has ruled against the "Church" of Scientology in its attempt to get a lawsuit filed against them for relentless harassment and abuse on free speech grounds. The suit was filed by the wife of the former 2nd in command for Scientology and it alleges a vast range of truly appalling behavior to keep the couple under surveillance and harass and abuse them.

The Church of Scientology's monitoring of a Texas woman, supposedly ordered by leader David Miscavige, is not protected by free speech, a Texas appeals court ruled.

The Third Court of Appeals in Austin handily rejected the church's argument that the alleged harassment of Monique Rathbun, the wife of a former high-ranking Scientologist, was a protected right of free speech and free association.

"It strains credulity to consider the harassing conduct that Rathbun complains of as having any direct relationship to this issue," Justice Scott Field wrote for the appeals court.

Rathbun's legal battle with the notorious church began in 2013 when she claimed in an explosive lawsuit that the church mounted a three-year campaign of "ruthlessly aggressive misconduct" against her as she and her husband sought seclusion in the Texas Hill Country…

She sued Miscavige, the Religious Technology Center, the Church of Scientology, and several of its members in Comal County, Texas in 2013.

Comal County, north of San Antonio, is where Rathbun and her husband sought seclusion, but they soon discovered a high-tech surveillance camera mounted on a tree near their property and aimed directly at their house, according to court records.

The purpose of pursuing the couple, according to the affidavit of a professional videographer hired by the church, was "to make the Rathbuns' life a living hell" and "to turn their neighbors against them."

The church acknowledged in court documents that it conducted surveillance of Rathbun as part of a "pre-litigation or pre-petition investigation" in an effort to protect the integrity of the church. But the church denied the couple was harassed.

In Rathbun's laundry list of complaints against the church, she says she has been "harassed, insulted, surveilled, photographed, videotaped, defamed, and humiliated to such a degree as to shock the conscience of any decent, law-abiding person."

She also says she has been subjected to "aggressive" intimidation attempts.
The "church" has not even addressed the substantive claims in the suit other than to admit that they've kept her under surveillance, which they claim is justified because they were preparing for the possibility of suing her over some unspecified reason. Typical Scientology behavior, documented by virtually anyone who has ever left the "church." But the free speech claim is bullshit on roller skates. They couldn't possibly think they were going to win that, could they?