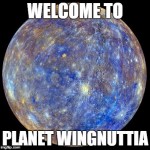 Robert Dear, the anti-abortion sociopath who killed three people and wounded many more while staking out his "pro-life" position at a Planned Parenthood clinic in Colorado Springs, has told the judge that he wants to fire his public defenders and defend himself in court instead. He almost certainly wants to admit he did it while still arguing that he is innocent because it was justified.

A man who acknowledges killing three people in an attack on a Colorado Planned Parenthood clinic defiantly told a judge Wednesday that he would not submit to a mental competency evaluation and wanted to fire his public defender and represent himself.

Robert Dear, 57, interrupted Judge Gilbert A. Martinez at a status hearing as the judge was ordering the evaluation.

Dear said competency evaluators would want to "administer the drug treatment and make me a zombie."

"Do I sound like a zombie? Do I sound like I have no intelligence?" he asked the judge.

Martinez advised Dear to trust his lawyer.

"How can I trust my attorney when he says I'm incompetent in the newspaper?" Dear replied…

Dear faces 179 counts, including first-degree murder, attempted murder and other charges stemming from the Nov. 27 attack at the clinic. At a court appearance earlier this month, he called himself "a warrior for the babies" and objected to the sealing evidence in his case.

In addition, he repeatedly interrupted his own attorneys and accused them of conspiring with Planned Parenthood to cover up wrongdoing by the reproductive health organization.
If nothing else, it should be entertaining.