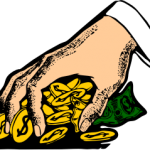 Two recent stories reveal one of the negative effects of the war on drugs that is rarely discussed, the fact that it causes massive corruption in our law enforcement agencies. A highly decorated Texas police officer has been revealed by court documents to be a member of a Mexican drug cartel and has been involved in moving cocaine and securing police equipment for the cartel.

Caught on video illegally selling assault rifles and sensitive information to undercover informants, a former officer of the year has also been accused of secretly working for Los Zetas cartel in a drug trafficking conspiracy in operation since 2006. Although the cop allegedly provided the cartel with firearms, bulletproof vests, luxury vehicles, police scanners, and database access, recently filed court documents revealed at least two convicted cocaine traffickers are cooperating with the government against the disgraced cop.

On September 2, 2014, Efrain Grimaldo, the nephew of Houston Police Officer Noe Juarez, was sentenced to 33 years in federal prison after caught smuggling 1,640 kilograms of cocaine throughout the southern states and east coast. On June 24, 2014, Efrain's brother, Sergio Grimaldo, was extradited from Mexico and later charged along with Officer Juarez for participating in a conspiracy to distribute five or more kilograms of cocaine. Juarez was also charged in a separate conspiracy to possess firearms in furtherance of a drug trafficking crime.

In April, videos surfaced of Juarez illegally selling firearms and sensitive information to government informants posing as major drug traffickers. In March 2011, a hidden camera recorded Juarez selling assault rifles to an informant. A second video recorded in July 2011 revealed Juarez running license plates through the Houston Police Department (HPD) database for an undercover informant who told the cop that the plate numbers belonged to people who owed him $800,000 in drug money.

Juarez's co-defendant, Sergio Grimaldo, pleaded guilty on September 23 and has begun cooperating with the prosecution against the former officer of the year. According to newly released court documents, the convicted drug traffickers have been participating in the conspiracy to distribute cocaine from New York to Louisiana since 2006. Besides providing firearms, pepper spray, bulletproof vests, luxury vehicles, police scanner radios, and sensitive information to Los Zetas cartel members, Juarez also allegedly attempted to release Efrain Grimaldo from arrest by another officer.
And in Florida, an entire police department has been caught laundering millions of dollars for another cartel:
The village of Bal Harbour, population 2,513, may have a tiny footprint on the northern tip of Miami Beach, but its police department had grand aspirations of going after international drug traffickers, and making a few million dollars while they were at it.

The Bal Harbour PD and the Glades County Sheriff's Office set up a giant money laundering scheme with the purported goal of busting drug cartels and stemming the surge of drug dealing going on in the area. But it all fell apart when federal investigators and the Miami-Herald found strange things going on.

The two-year operation, which took in more than $55 million from criminal groups, resulted in zero arrests but netted $2.4 million for the police posing as money launderers. Members of the 12-person task force traveled far and wide to carry out their deals, from Los Angeles to New York to Puerto Rico.

Along the way, the small-town cops got a taste of luxury as they used the money for first-class flights, luxury hotels, Mac computers and submachine guns. Meanwhile, the Bal Harbour PD and Glades County Sheriffs were buying all sorts of fancy new equipment…

The operation, which was not fully reported to federal authorities, funneled millions of dollars to overseas criminals and interfered with investigations being carried out on known money launderers.
This is something that doesn't get nearly enough attention. What goes on in many of our law enforcement agencies as a result of the war on drugs is astoundingly corrupt in numerous ways. The use of civil asset forfeiture is one of the more obvious ways, but it's one of many. The money at stake provides endless temptations for police officers to shake down drug dealers; what are they going to do, call the cops? With drug dealers and cartels making so much money, they use it to bribe police officers and prosecutors to keep their business from being disrupted.
If you give people the kind of power we give to our law enforcement agencies, with very little oversight, and limitless opportunities and incentive to look the other way (or worse) for a cut of a very large pie, a certain percentage of officers are inevitably going to take advantage of it.