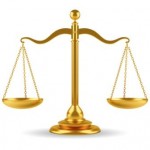 As I predicted the moment the suit was filed, the Satanic Temple's case claiming that abortion restrictions are a violation of their rights under the Religious Freedom Restoration Act has been dismissed. The case was doomed from the start, a fact that was so obvious that I could view it only as a publicity stunt. There was no way it was ever going to survive a motion to dismiss.

A Cole County judge last month dismissed a Missouri woman's case claiming the state's abortion restrictions violate her religious beliefs.

The woman, identified only as Mary Doe to protect her from attacks, is a member of the Satanic Temple, which describes itself as "an association of politically aware Satanists, secularists, and advocates for individual liberty."…

Judge Joe Beteem last month dismissed those claims, saying Doe's "pleadings fail to allege facts, which if true, state a claim for relief under the Religious Freedom Restoration Act."

Doe already had the abortion.
This was the absolutely inevitable outcome. I agree with the goals, of course, but this was a cockamamie legal strategy from the word go. First of all, RFRA does not apply to state laws so it couldn't possibly be used to get an exemption from anti-abortion laws at the state level. And that's just the beginning of the problems. I can't imagine why an attorney would have advised them to try it in the first place unless it was just intended to get media attention.
I've really liked what the Satanic Temple has done on church/state issues, where they've used equal access law to challenge Christian privilege. That's important and they've done very well on that. But when they try something like this, something that can't possibly succeed, I think it's just a waste of time and resources better spent on more effective strategies.