Answers in Genesis has won its lawsuit against the state of Kentucky for refusing to give them tax credits for their Ark Encounter theme park, the first theme park in the world to celebrate and commemorate mass genocide. They argued that not giving such tax credits that are available to non-religious tourist attractions is religious discrimination and the district court judge agreed with them: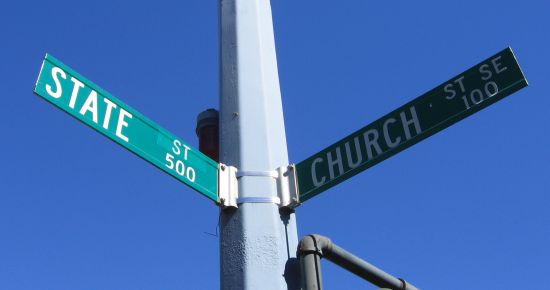 A federal judge ruled Monday that Kentucky officials violated the ark builders' First Amendment protections by blocking it from the sales tax tourism incentive that could have been worth up to $18 million.

The Ark Encounter, being built by Christian group Answers in Genesis, is due to open in July.

U.S. District Judge Gregory Van Tatenhove ruled the state's Tourism Cabinet cannot exclude the ark attraction from the incentive based on its "religious purpose and message." The state initially celebrated the project but reversed course in late 2014…

Lawyers for the group argued in a court hearing in July that they should not face different treatment for the incentive just because the attraction would have religious themes. They asked the court to grant a temporary injunction against the state.

Van Tatenhove agreed, writing in the Monday ruling that because the tourism incentive "is neutral, has a secular purpose, and does not grant preferential treatment to anyone based on religion, allowing (Answers in Genesis) to participate along with the secular applicants cannot be viewed as acting with the predominant purpose of advancing religion."
I know we may not like the outcome, but as a matter of precedent the judge may well be right. When you look at cases like Rosenberger v University of Virginia and Zelman v Simmons-Harris, the Supreme Court has said several times that the government cannot withhold a generally applicable benefit from an organization merely because they advance a religious viewpoint. And with a new Republican governor who supports AIG, the state is not going to appeal the ruling, so it will remain in force.