Add another name to the long list of Christian right extremists who have endorsed Ted Cruz. This time it's Troy Newman, leader of Operation Rescue. Cruz has formed a new "Pro-lifers for Cruz" committee led by Tony Perkins and specifically promoted the fact that Troy Newman is on that committee.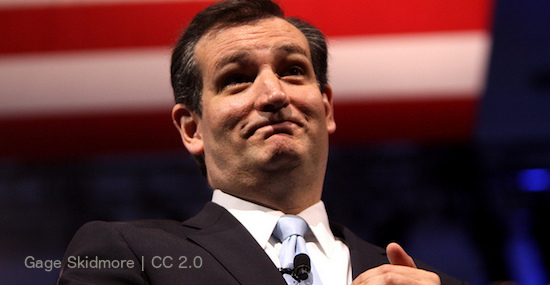 Troy Newman is the president of Operation Rescue, one of the leading pro-life Christian activist organizations in the nation and a founding board member for the Center for Medial Progress. He has been involved in the pro-life community for over 20 years, starting in 1991 as the Operation Rescue West president. He is also a published author, having written Their Blood Cries Out and his most recent book Abortion Free.
Interesting that in the first book, he explicitly calls for the execution of any doctor who performs abortion in order to cleanse the nation of its "bloodguilt" for abortion.
"The United States government has abrogated its responsibility to properly deal with the blood-guilty. This responsibility rightly involves executing convicted murderers, including abortionists, for their crimes in order to expunge bloodguilt from the land and people."
It seems all the Christian totalitarians are lining up behind Cruz.