Deranged Christian fascist James David Manning is all worked up now that a pro-gay group is raising money to buy his church, which has been put up for tax auction because he's a million dollars in debt, and turn it into a halfway house for gay teenagers. He's responding with his usual incoherent ranting and raving: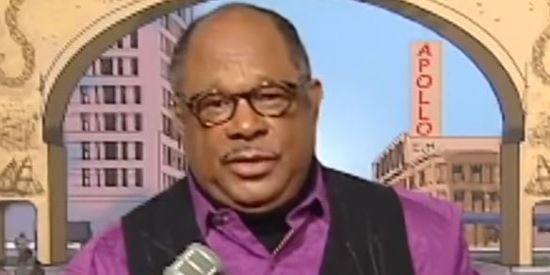 "This ain't no bathhouse, this ain't no f*g house, this is the Lord's house!" he exclaimed. "And before you can ever own this property, hook or crook… men who are f*gs with testicles will be carrying babies in their testicles and giving birth to them through their anus."

"That's how impossible it is for you to get this house," Manning continued. "When you start carrying a baby in your bags and birthing that baby through your ass, then you can own this house. But until I see you pull a baby out your ass, you ain't going to pull this church out from underneath us. And boom shakalaka goes right there."

"And all you f*gs can go to hell! And do it now."
During a Monday broadcast, Manning said that he had a warning "for all the sodomites that think that you're going to purchase this church in a foreclosure sale."
Mmm, bigot tears taste so good. This really has to happen.