Donald Trump is on the defensive about the fraudulent "university" that is the result of suits both from the state of New York and from former students and one lie he has repeated several times in trying to defend it is that the school has an A rating from the Better Business Bureau. Nope.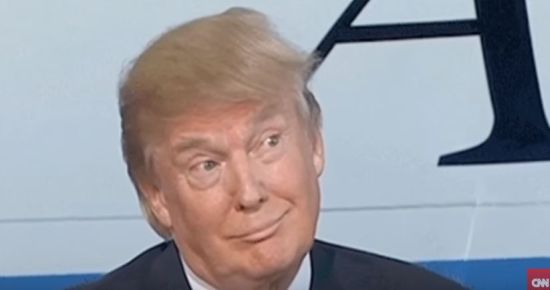 "They signed these documents saying, they rated the course, 98 percent approval rating and high marks," Trump said on Meet the Press on Feb. 28, 2016. And he added, "We have an A from the Better Business Bureau."

We went to the Better Business Bureau website and saw that as of today, the Trump Entrepreneur Institute has no rating. The website explained, "This business has no rating because BBB has information indicating it is out of business."

Trump spokeswoman Hope Hicks told us, "When the school was operational it was rated A."

We asked Hicks to document that rating and didn't hear back.

Katherine Hutt, director of communications for the Council of Better Business Bureaus, said that as a matter of policy, they don't provide any ratings from previous years. But the organization issued a statement that "Over the years, the company's BBB rating has fluctuated between an A+ and a D-."

We don't know when the bureau might have given Trump University a top grade, but based on the Internet Archive, the last time the Better Business Bureau gave the university any rating at all was 2010, when it give it a D-minus. That assessment showed up in plenty of news articles.
Just another lie from the most dishonest politician I've ever seen.