We all witnessed the sad spectacle of Marco Rubio making an obvious joke about the size of Donald Trump's penis and Trump actually feeling the need to reassure the public that there's absolutely no problem with the size of his schlong. Alex Jones is now saying that Rubio is obsessed with Trump's schmeckel because he's secretly gay.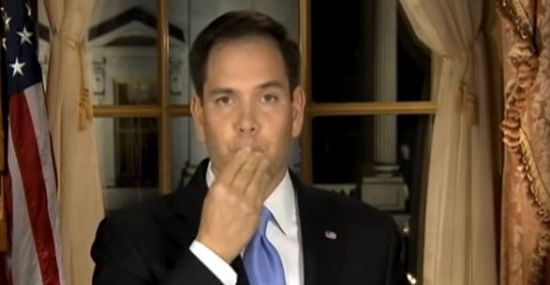 "Rubio's an expert on men's members," Jones said. "He knows how to scope them out."

"Why is Rubio obsessed with Donald Trump's package?" he continued. Madsen, for his part, wanted to know why Rubio knew that small hands signaled that Trump has a small penis and why was Rubio was staring at Trump's pants: "He can't contain himself."
And yes, the image above juxtaposed with this subject does crack me up. Because I'm a 12 year old.