Last weekend was the "Awakenings" conference in Orlando, Florida, an event that featured speakers like James Dobson and Franklin Graham. But it also included some of Cindy Jacobs' self-declared "prophet" buddies, who were there to share the vision God gave her of Florida launching a new Great Awakening.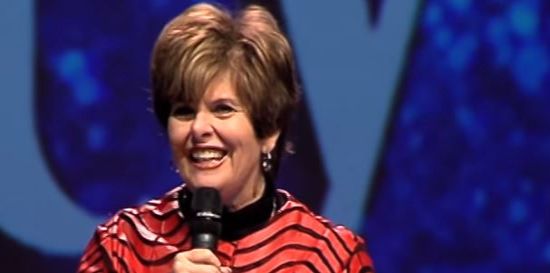 It's time to awaken! Some trust in chariots, some trust in horsemen, but if there's ever a day to trust in the Lord our God it is today, and God's eyes are upon this conference, God's eyes are upon Florida, God's eyes are upon Orlando.

In the beginning of this year, Cindy Jacobs had a word for Florida. And the word was, from the state of Florida, in 2016, Florida is going to be in the eyes of the nation in a unique way. We were in the eyes of the nation in West Palm Beach, and it was Florida that determined George W. Bush's election as we prayed and sought the face of the Lord. It's going to be Florida, a tipping point state, and the Lord says, you are to take the points these days. I'm going to bring a new unity on the body of Christ. The enemy has unleashed division over the body of Christ, but if we arise today as one man and decree and declare the will of the Lord, God can shift Florida, and from Florida can shift our nation. It's time to arise and shine, for our light has come.

Really, if we realize the authority that we have, the power that raised Jesus from the dead dwells within us. A Daniel with three Hebrew slaves, Shadrach and Meshach and Abednego, in the midst of the worst Babylonian captivity, had an authority, how much more 1500 people out of Orlando declare, God is not through with America, America's greatest days are not over, and God by his Holy Spirit can appoint the president that God has ordained."
*scans the constitution* Nope, nothing in there about the president being appointed by any Holy Spirit person. It also doesn't say anything about a bottomless bowl of spaghetti. Go figure.