Charisma News should really market itself as a satirical magazine because it makes me laugh constantly. Pam Olsen, creator of a group called Bound4Life, has quite an amusing article about being an "intercessor" for the government and how she is "standing in the gap" (whatever that means) with her amazing powers of prayer.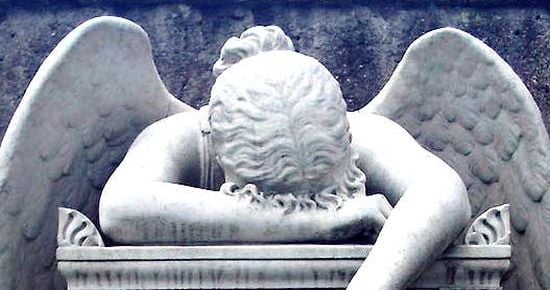 I have been a governmental intercessor for 25 years, standing in the gap for our country. I began to truly intercede for the nation when I had my fourth child; today, with four grandchildren, I am still standing in the gap for America and training young intercessors.
It's Prayer Woman! Able to mumble gibberish in several non-existent languages! Leaping to ridiculous conclusions in a single bound! She's "standing in the gap." What gap? No one has any idea, including her.
Many battles have been won and some lost. Our job as intercessors is to stay steady, stand firm and never, ever give up! Sometimes this is easier said than done. When you watch the news and it seems like you're losing, you have to learn to declare the Word of the Lord, realize you're in a long-term battle and not grow weary.
Proof! She prays for things to happen and sometimes they do and sometimes they don't. But she's sure it works and will never give up! It's the same for me. Sometimes I throw salt over my shoulder while wishing on a lucky star and sometimes those wishes come true. And that's why I'll keep doing it.
We were praying along with intercessors in West Palm Beach as the hanging chads became the storyline on the nightly news. I prayed with Secretary of State Katherine Harris throughout this process. God opens doors and places governmental intercessors with key leaders for His purposes. We all know how this battle turned out: President Bush served our nation for two terms in the White House.

After the inauguration, God opened the doors for us to pray inside the White House grounds—to go into the West Wing and pray over every seat in the press briefing room. We asked God to give our president great wisdom.
And how'd that work out for you? Apparently God was all out of wisdom to give.