Since President Obama nominated Judge Merrick Garland, there have been some very dumb arguments made by the right against him. The dumbest one I've heard so far is from anti-choice groups. Get this: He's a terrible candidate because he once said that Harry Blackmun's papers being made public was a good thing.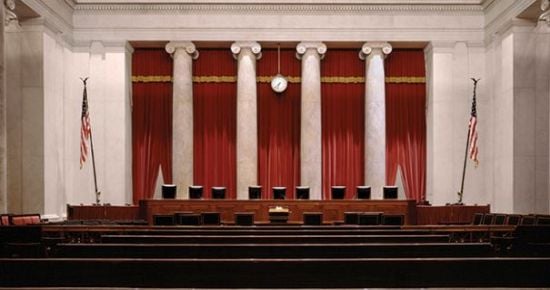 Conservatives think they have finally found a damning piece of opposition research on Garland: He once dared to appear at a book party for a book about Justice Harry Blackmun and, according to one report, "described the release of Blackmun's papers to be a great gift to the country."

Why is it scandalous to attend a celebration of a book about a justice who served on the Supreme Court for over two decades? Because Blackmun authored the Roe v. Wade decision, of course!

Garland's attendance at the book party has rattled Americans United for Life and the Judicial Action Group, which favor the Senate GOP leadership's Supreme Court blockade.

Here is how the anti-choice outlet LifeNews put it: "When it comes to President Barack Obama's Supreme Court nominee, Merrick Garland, one of his inspirations is the author of Roe v. Wade, the high court case that ushered in an era of 58 million abortions."

The group Live Action even said that by hailing the release of Blackmun's papers, Garland "has lavished praised" on Blackmun, "author of the legally indefensible Roe v. Wade." Live Action's Calvin Freiburger also stated that Republicans should oppose Garland simply because Obama nominated him, saying that the president "a judicial activist at heart and is wildly committed to abortion-on-demand at any time for any reason as a 'constitutional right.'"

Just to recap, according to the Right Wing, it is now a scandal that a federal judge praised the release of a Supreme Court justice's papers, and it is controversial that a president fulfilled his constitutional duties to appoint jurists to the bench.
Justice Rehnquist's papers were just made available as well and I think that is also a real gift. We learn a great deal from those papers, regardless of the ideology of the justice. That doesn't mean I agree with all of Rehnquist's rulings, for crying out loud.