Andrew Anglin, founder of white supremacist website the Daily Stormer and a great admirer and supporter of Donald Trump, is on his side in his war against Ted Cruz' wife. In fact, he wants her imprisoned or put to death for being part of the great Jewish banking conspiracy to overrun America with Mexicans. Or something.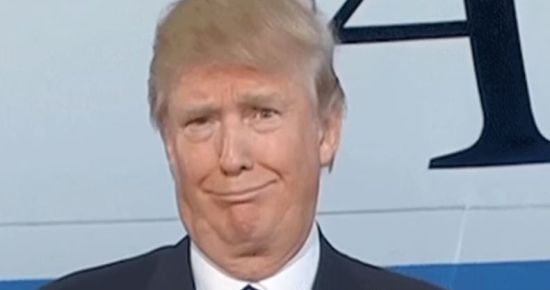 "Tedman Cruise Ship recently published sexy photos of Donald Trump's beautiful Slav wife in an ad for the apparent purpose of indicating Trump is a badman for marrying a model who posed for sexy photos," Anglin wrote, "Cruzman responded by lying and saying he had nothing to do with the ad, then saying it would be wrong to expose his slut wife as a shill for international Jew banksters."

"Surely, he is not responsible for the actions of his own wife in this great feminist experimental society, but if my wife was playing a lead role in a Jewish conspiracy to dissolve the border with Mexico, I would file for divorce. Wouldn't you?" he continued. "Ted Cruz' wife should be in prison or execute [sic] for high treason. Donald Trump's wife should be on the cover of more magazines."…

Anglin hasn't relented in his attacks on Ted and Heidi Cruz, writing on Friday: "Mutated Cuban Male Feminist Ted Cruz Tells Donald to Leave Ugly Whore Wife 'The Hell Alone.'"
Anyone surprised? Me neither.