Okay, this is my favorite reaction to the totally unremarkable tour of a replica of the entrance to an ancient pagan temple that was destroyed by ISIS. A hysteric named Michael Snyder writes at Charisma News that this could actually open up a portal to…well, to something evil and Satanic.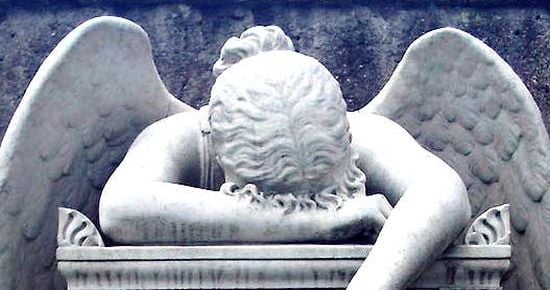 In April, part of the Temple of Baal that stood in Palmyra, Syria, will be reconstructed in Times Square in New York City and in Trafalgar Square in London. The specific portion that is being erected in both cases is the 48-foot-tall arch that stood at the entrance to the temple.

The Institute of Digital Archaeology is the organization behind this effort, and the display of these two arches is intended to be the highlight of UNESCO's World Heritage Week late next month. After seeing my initial story, one of my readers observed that an arch is really just a gateway or a portal. In other words, it can serve as both an entrance and an exit. So could it be possible that we will be unknowingly setting up a gate or a portal of some sort in Times Square?

This sounds like the plot for some really twisted episode of Stargate and not something that is supposed to happen in the real world.

And as I reported recently, the Institute of Digital Archaeology hopes to put hundreds more of these arches in major cities all over the planet.

What in the world are they thinking?

If we want to take all of this to another level of creepiness, let's recall what I talked about the other day. Baal evolved from the chief god of the city of ancient Babylon known as Marduk, and Marduk can be traced back to an actual historical person. This historical person was known in Sumerian literature as "King Enmerkar," and in the Bible, he was known as "Nimrod."
He seems to think these other gods actually exist, which is just weird.
I know that all of this may sound very strange to you, but many of these secret societies and occult groups take this stuff seriously. And many Christian scholars are convinced that there is a link between the coming of the Antichrist and this ancient pagan deity based on the actual historical figure of Nimrod.

So could it be possible that we are laying out a couple of giant welcome mats for this ancient pagan deity by erecting these giant arches in New York and London next month?

Could we be opening up gateways and portals that are extremely dangerous and that we simply do not understand?

I don't know about you, but for me the construction of these giant arches is a very, very bad sign.
Seriously, this guy has been taking Ghostbusters a little too literally. I bet he's the keymaster.