In the wake of the 6th murder of a Bangladeshi atheist blogger, a State Department spokesman says that they are considering granting a sort of modified asylum called "humanitarian parole" to others there whose lives are in imminent danger. That is a huge development that I hope comes to be.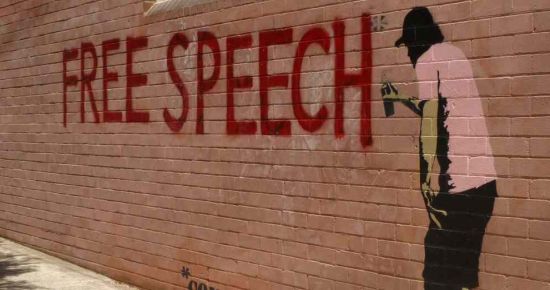 The U.S. said Thursday it's considering granting refuge to a select number of Bangladesh bloggers who face imminent danger for speaking out against radical Islam after militants killed another outspoken opponent of extremism.

Nazimuddin Samad, 28, was hacked and shot to death by unidentified assailants Wednesday in the streets of Dhaka, the capital of Bangladesh. The attackers allegedly shouted "Allahu Akbar" and escaped by motorcycle.

Five secular bloggers and publishers were killed last year in similar fashion. The murders have heightened concerns that extremists are gaining a foothold in Bangladesh, a Muslim country with traditions of secularism and tolerance, and that authorities are failing to provide any kind of protection…

State Department spokesman Mark Toner strongly condemned the "barbaric murder" of Samad and told reporters the U.S. offers "unwavering support to the Bangladeshi people in their struggle against violent extremism."

He said that humanitarian parole for a select number of bloggers who continue to be under "imminent danger" is one option under consideration, but referred questions on it to the Homeland Security Department.

Humanitarian parole is used sparingly to bring a person into the United States for a temporary period of time due to a compelling emergency.
Please do this. And not just for atheist bloggers. Christian writers have been killed there as well. We need to open up and take in anyone who lives in perpetual fear of being killed because they express their views around the world.