The Daily Beast has an article about a secret effort to draft retired Marine Corps Gen. James Mattis to mount a third-party presidential campaign if Donald Trump wins the Republican nomination. And there's apparently some major Republican donors and consultants behind that effort.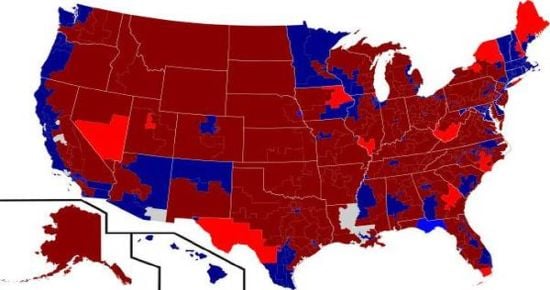 An anonymous group of conservative billionaires is ready to place their bets on a man dubbed "Mad Dog," hoping to draft him into the presidential race to confront Donald Trump.

Think of it as a Plan B should Trump be nominated by the Republican Party in Cleveland: swing behind retired U.S. Marine Corps Gen. James Mattis and press him into service yet again as a third-party candidate…

Mattis is the former commander of Central Command, which includes the strife-afflicted conflict zones of the Middle East, North Africa, and Central Asia, and has developed a reputation among troops as a general officer who cares about the little guy. This reputation blossomed into the political realm during the 2012 presidential contest, when a Marine Corps veteran started an online campaign to write-in Mattis on presidential ballots—it ultimately lacked the backing to take off.

But this situation involves far bigger players: Close to a dozen influential donors—involving politically-involved billionaires with deep pockets and conservative leanings—are ready to put their resources behind Mattis. At their request, a small group of political operatives have taken the first steps in the strategic legwork needed for a bid: a package of six strategic memos outlining how Mattis could win the race, in hopes of coaxing him in…

"Everyone is hoping that Ted Cruz pulls it out, but I think a great deal of Republicans would rally behind an American hero if the choice is between Mattis and Trump," said John Noonan, a former Jeb Bush aide now involved in the project to draft Mattis.

"He's a man of character and integrity. He's given his life to his country. How do you ask someone like that to leap headfirst into this toxic mud puddle of a race? It's damn hard. But Trump is a fascist lunatic and Hillary has one foot in a jail cell. That means the lunatic can win. I'd be first in line to plead with the general to come save America," Noonan added.
A man of character and integrity? He's a dangerous warmonger. He was the head of U.S. Central Command, but only for about two years because he continually pushed for us to go to war with Iran while we were negotiating — successfully — a deal to eliminate their nuclear weapons program. I'd actually rather have Trump or Cruz in office than him.