In July, 2010, Lakehead pipeline 6B leaked around a million gallons of oil into the Kalamazoo River. As editor of the Michigan Messenger at the time, my two reporters, Todd Heywood and Eartha Melzer, did almost all of the good investigative reporting on the matter, including reporting that there's a pipeline right beneath the Mackinac Bridge. Activists now want that pipeline shut down.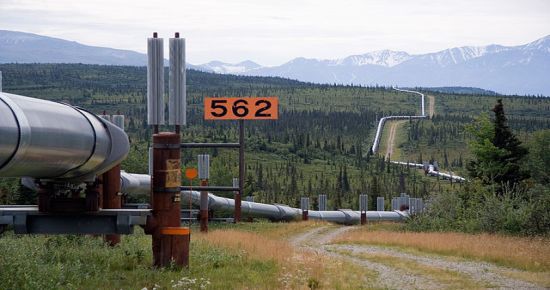 When Line 5 was built to transport oil and gas underneath the water strait that separates Lake Michigan from Lake Huron, it was considered a feat of modern construction. It not only was over-engineered and designed for the cold, underwater environment, it was considered convenient, too, as it eliminated tanker traffic on the Great Lakes and reduced the risk of an oil spill.

But all that was more than 60 years ago, way before Enbridge, the line operator, suffered the largest inland oil spill in U.S. history after one of its pipelines ruptured in Michigan in 2010. Since then, attitudes towards Enbridge and its aging Line 5 have eroded and now, a campaign to shut the line down is in full force. Just on Wednesday, some two dozen groups that include environmental organizations and tribes called on Michigan Gov. Rick Snyder to shut the line on the basis of eight alleged easement violations. One presumed violation is the company's failure to meet the pipeline's wall thickness requirement due to corrosion and manufacturing defects.

Closing the line that travels under the Straits of Mackinac, groups said, is urgent. "Such action is needed to address the unacceptably high risk of a catastrophic oil spill in the Great Lakes that would devastate our public drinking waters, our economy, and our Pure Michigan way of life," the Oil & Water Don't Mix campaign said in the letter. It also claimed Enbridge lacks proper emergency response plans.

Built in 1953, Line 5 is a 30-inch-diameter pipeline that travels through Michigan's upper and lower peninsulas as it runs some 645 miles from Wisconsin to Canada. Thirty percent of the light crude oil it carries stays in Michigan, according to Enbridge, and some 85 percent of homes in northern Michigan are heated with its gas. The line, which carries about 23 million gallons of oil and natural gas liquids daily, is located right in the middle of Lake Michigan and Lake Huron, both important water sources for cities like Chicago and Detroit.

Oil transportation largely relies on trains and pipelines. Out of those two, pipelines spill more often than trains. In the U.S., pipelines spilled three times as much crude oil as trains over the period of 2004 to 2012, according to an International Energy Agency study. And last year, the Pipeline and Hazardous Materials Safety Administration reported 314 "significant" incidents causing damages of more than $305 million, and 10 fatalities.
If there is a major leak in that pipeline, the effects would be absolutely devastating. And there isn't a soul in this world that should trust Enbridge, which lied repeatedly to the media and the government before, during and after the 2010 spill.