This weekend Georgia was the site of a gathering of various white supremacists, skinheads and neo-Nazis, who are apparently trying to bury the hatchet from past splits and schisms. It's like a Color Me Badd reunion — no one really wants to see it because we didn't enjoy it the first time around.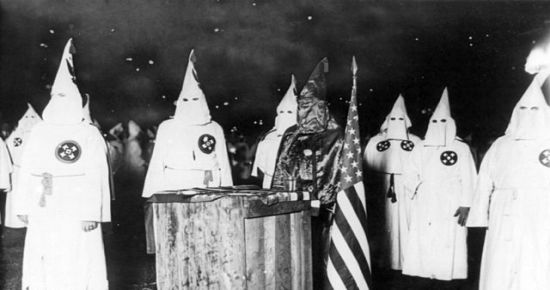 The Detroit-based National Socialist Movement (NSM) will host a "White Rights Rally" in Rome, while 66 miles away, in Stone Mountain Park, John Michael Estes, a white supremacist and convicted felon, is planning a "pro-white" demonstration to march against the removal of confederate symbols, an event he calls, "Rock Stone Mountain."

The two events are surprisingly being promoted together as part of a collaborative effort among racists to address lagging support. But originally, the events were being organized separately. Then, former Klansman Billy Roper stepped down as the key organizer of the rally at Rock Stone Mountain, and Estes took over.

Instead of combining the two events into one, Estes and his friends will drive over to NSM's event and after party later that day, where Aryan Terror Brigade member Tracy Cantley will play his version of outlaw country music and the North Carolina-based Klan Loyal White Knights will burn a cross.

"[T]he time for factionalism in the White Nationalist Movement has ended," NSM leader Jeff Schoep wrote in an announcement. "Pro-white organizations have agreed to come together, in order to build a united front of white organizations fighting side by side for the same end goal."
They're putting the band back together! Nazis…I hate Illinois Nazis.