Remember that bill in Oklahoma that would make it a felony to perform abortions in the state of Oklahoma and revoke the medical license of any doctor who performs one? Well the OK legislature has now approved it, with virtually no debate, and sent it to the governor for her signature.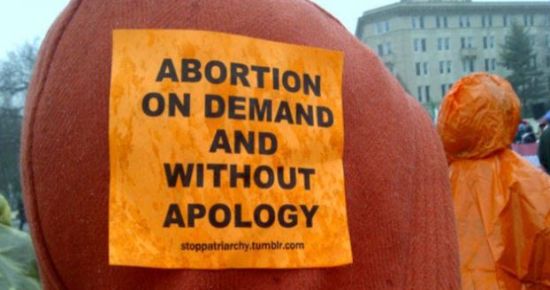 The Oklahoma Senate on Thursday sent Gov. Mary Fallin a bill that would make it a felony to perform abortions in Oklahoma, despite a long-standing U.S. Supreme Court case legalizing the procedure.

Senate Bill 1552 by Sen. Nathan Dahm, R-Broken Arrow, would also allow the revocation of medical licenses for physicians who perform abortions.

One group said it would be the most extreme legislation in the nation, should it be enacted.

The measure, which has an exemption to save the life of the mother, passed by a vote of 33-12 with no debate.

The courts have tossed out a number of bills passed by Oklahoma lawmakers and signed by Fallin that put additional regulations on abortion.
And they'll obviously toss this one out too, based on Supreme Court precedent. But the goal here is to keep passing these bills in the hope that the Supreme Court will shift to an anti-choice majority and overturn Roe v Wade. Now that Scalia is gone, that's unlikely at the moment, but it underscores the importance of the presidential race. If Trump wins, he'll almost certainly pick a justice who would vote to overturn Roe; if Clinton wins, she will absolutely appoint a justice who would uphold it and even expand upon it.
With one more liberal justice on the court, not only can Roe be preserved, but we can put a stop to the endless stream of TRAP laws passed by Republican state legislatures. We also might very well be able to go back and reverse Planned Parenthood v Casey, which upheld the central finding of Roe but allowed states to pass a number of different restrictions on the right to choose.