Color me shocked. Gov. Mary Fallin of Oklahoma, one of the most far-right, I-speak-for-God governors in the country, actually vetoed that bill that would make it a felony for doctors to perform an abortion in that state unless it's done to save the life of the mother.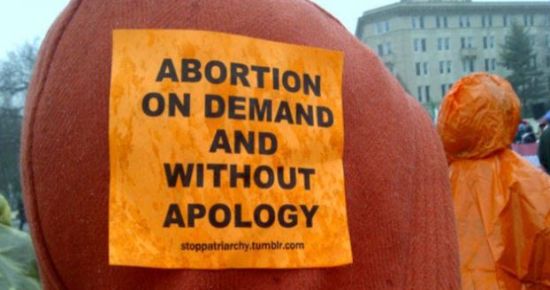 Oklahoma Gov. Mary Fallin vetoed a controversial bill Friday that would have made it a felony for doctors to perform abortions, saying she felt the bill was too vague and unable to withstand a legal challenge.

Fallin's decision came a day after lawmakers in the state approved the unprecedented bill, well before a deadline for her to sign the measure, veto it or allow it to become law without her signature. The bill would have also barred physicians who participated in abortions from getting medical licenses, though it allowed an exception for doctors performing abortions deemed necessary to save the mother's life.

"The bill is so ambiguous and so vague that doctors cannot be certain what medical circumstances would be considered 'necessary to preserve the life of the mother,'" Fallin, a Republican, said in a statement announcing her decision.

According to the measure, known as SB1552, a person who performs or induces an abortion — dubbed "unprofessional conduct" — would have been found guilty of a felony and punished with between one and three years in the state penitentiary…

Fallin said that she supported "a re-examination" of the Supreme Court's landmark 1973 decision in Roe v. Wade, which recognized a woman's right to an abortion, but she felt this was not the right bill to achieve that task.

"In fact, the most direct path to a re-examination of the United States Supreme Court's ruling in Roe v. Wade is the appointment of a conservative, pro-life justice to the United States Supreme Court," Fallin said in a statement.
She's being disingenuous here. First, adding another conservative justice at this point would only leave the status quo in place because they would replace Scalia. Second, even if they did have a majority to overturn Roe v Wade, they would need a case before the court in order to do that. This would actually have been ideal vehicle for that, as opposed to various TRAP law cases that could be decided without looking at the central finding of Roe. I'm shocked.