One of the lesser known Trump advisers is his "liaison for Christian policy," Frank Amedia. He's the head of Touch Heaven Ministries in Miami and Right Wing Watch did a little research on him. Turns out he thinks that food aid should be dependent on one's religion. This is about the aftermath of the Haiti earthquake.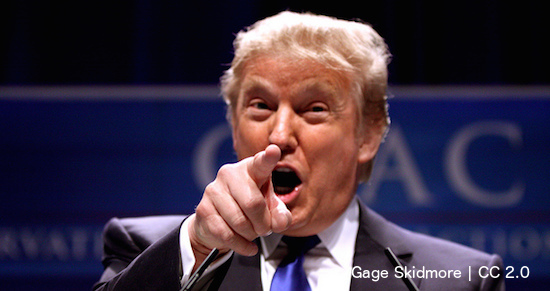 Religious tension has also increased: Baptists, Catholics, Jehovah's Witnesses, Scientologists, Mormons and other missionaries have flocked to Haiti in droves since the earthquake to feed the homeless, treat the injured and jockey for souls. Some Voodoo practitioners have said they've converted to Christianity for fear they will lose out on aid or a belief that the earthquake was a warning from God. "Much of this has to do with the aid coming in," said Max Beauvoir, a Voodoo priest and head of a Voodoo association. "Many missionaries oppose Voodoo. I hope this does not start a war of religions because many of our practitioners are being harassed now unlike any other time that I remember."

…

"There's absolutely a heightened spiritual conflict between Christianity and Voodoo since the quake," said Pastor Frank Amedia of the Miami-based Touch Heaven Ministries who has been distributing food in Haiti and proselytizing.

"We would give food to the needy in the short term, but if they refused to give up Voodoo, I'm not sure we would continue to support them in the long term because we wouldn't want to perpetuate that practice. We equate it with witchcraft, which is contrary to the Gospel."
So that means you wouldn't continue to give food to gay people, non-Christians, unmarried women who aren't virgins and pretty much everyone else, right?