There are few things that make me as stabby as when right-wing dumbasses get all up in arms over an art exhibit that bothers them and start waving their financial penii around, wanting to defund any institution that stages anything that offends their oh-so-delicate sensibilities.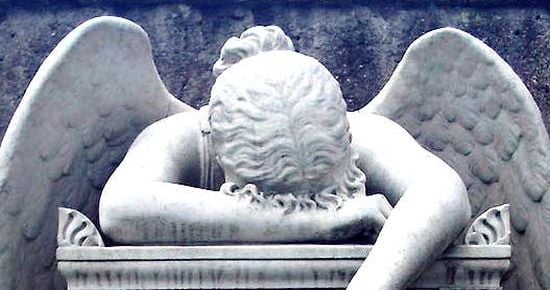 An AIDS exhibit at Kennesaw State University is under fire from state lawmakers who have denounced it as sickening.

The exhibit, titled "Art AIDS America" was originally curated by the Tacoma Art Museum in October. Kennesaw State's Zuckerman Museum of Art is the only Southern stop on its national tour, according to the museum.

State Rep. Earl Ehrhart, R-Powder Springs, who chairs the Georgia House committee that funds universities, called the exhibit "sickening" and "a blatant political statement."…

"I'm going to make it real clear, let's just put it that way. I had a lot of success in getting Tech's attention in spending taxpayer money on ridiculous things," said Ehrhart, referring to his criticism of how the Georgia Institute of Technology handles accusations of sexual assault. Ehrhart said when Georgia Tech ignored his requests, he eliminated the university's request for a $47 million building.

State Sen. Lindsey Tippins, R-west Cobb, chairman of the Senate Education Committee, said after visiting the museum he was both disappointed and disgusted.

"Typically, communities send their garbage to the dump and dispose of their body waste at the local sewage treatment plant," Tippins said. "KSU has chosen to celebrate and elevate it to an 'art' exhibit. Trash is trash. I think it speaks for itself."
Or you guys could just, like, not go see the fucking exhibit, you control freak douchebags. And then there's this bit of stupid. One of the artists actually paints in HIV-tainted blood:
Sherer "is best known for his use of unconventional media (HIV-positive blood) and for four incidents of art censorship," according to an online biography.

Ehrhart said painting with infected blood should be against the law.

"I mean, you could infect somebody and kill them with that. Why don't we just paint with the Ebola virus?" he said.
Okay, can we please stop electing fucking idiots to office please? Pretty please?