The big lawsuit against Donald Trump is to be heard in federal court in San Diego, so during a campaign stop there on Friday he spent a full 12 minutes ranting about the judge in that case. This is not, incidentally, the way to help yourself in a court case. And his arguments were predictably stupid.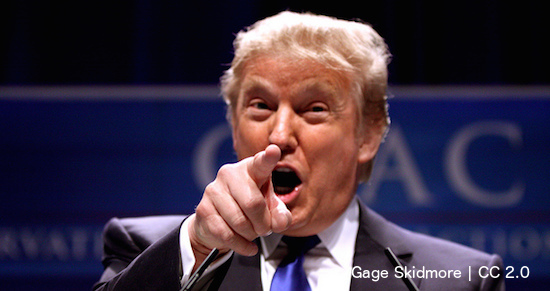 "I have a judge who is a hater of Donald Trump, a hater. He's a hater. His name is Gonzalo Curiel," Mr. Trump said, as the crowd of several thousand booed. "He is not doing the right thing. And I figure, what the hell? Why not talk about it for two minutes?"

Mr. Trump spoke for far more than two minutes about Judge Curiel and the Trump University case–he devoted 12 minutes of a 58-minute address to the litigation, which is scheduled to go to trial in San Diego federal court Nov. 28. Mr. Trump's attorney said earlier this month that Mr. Trump would testify in the six-year-old case…

To the San Diego crowd, Mr. Trump argued that Judge Curiel should be removed from the case because he is biased against him. The evidence Mr. Trump presented: Rulings against him and the fact that Judge Curial was appointed to the bench by President Barack Obama…

"We're in front of a very hostile judge," Mr. Trump said. "The judge was appointed by Barack Obama, federal judge. Frankly, he should recuse himself because he's given us ruling after ruling after ruling, negative, negative, negative."
Classic narcissistic reaction. If the judge is ruling against me, he is obviously wrong and biased and should be removed. But it just doesn't work that way, nor should it. If the judge ruled in his favor and the plaintiffs made this same argument, Trump would slam them for their desperate attempt to rig the case by finding a favorable judge. And no, you can't get a judge recused because he was appointed by someone you don't like.
"I think Judge Curiel should be ashamed of himself," Mr. Trump said. "I'm telling you, this court system, judges in this court system, federal court, they ought to look into Judge Curiel. Because what Judge Curiel is doing is a total disgrace, OK?
Yeah, good luck with this judge now.