Jan Crouch, part of the con artist team that founded the Trinity Broadcasting Network, is dead at the age of 78. If anyone expects me to grieve, you can forget that. They say not to speak ill of the dead, but if you didn't speak ill of her you'd have nothing to say. Charisma News lavishes her with fake praise.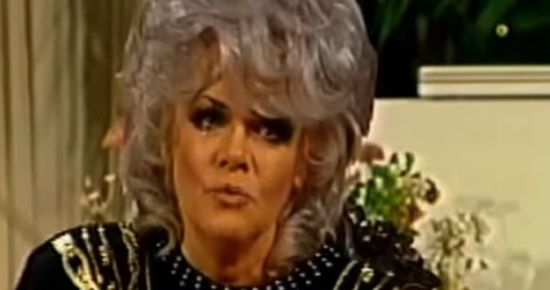 TBN co-founder Jan Crouch died early Tuesday morning after suffering a massive stroke. She was 78.

"Laurie and I have just watched the transition of our precious mother from this world to the next; watched her step into the presence of Jesus and into her heavenly reward," Matt and Laurie Crouch said in a statement, "Jan Crouch, known around the world as Momma Jan, has gone home."

Crouch and her husband, the late Paul Crouch, founded the Trinity Broadcasting Network in 1973. She produced multiple television programs including Praise the Lord, The Glory of America and Say Yes.

"Those who battled for the kingdom of God knew her as a fighter—someone who didn't give up, someone who fought relentlessly to get the gospel around the world," Matt and Laurie said. "Viewers of the Trinity Broadcasting Network knew her as someone who partnered with Paul Crouch in the launch and expansion of TBN, and as someone who came into their homes for over 40 years."
It's hard to think of two more loathsome people than Paul and Jan Crouch. They fleeced millions and millions of people, and continue to do so, with the most ridiculous and transparently fraudulent "Christianity" imaginable. They spewed prosperity gospel bullshit at poor and desperate people and got extraordinarily rich from it, all from a set that looked like Louis XIV threw up on it. Good riddance to bad trash. If the hell they claimed to believe in does exist, few would deserve to be there more.