The steady stream of lies coming out of Donald Trump and his underlings over the last few weeks about that alleged $6 million he claimed to have raised for veterans groups has been well documented. And boy, does he not like being questioned about the matter.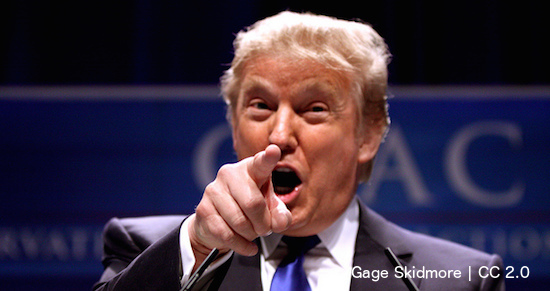 But it was ABC's Tom Llamas who really got under the candidate's skin.

"I'm not looking for credit," Trump insisted. "But what I don't want is when I raise millions of dollars have people say — like this sleazy guy over here from ABC. He's a sleaze in my book."

"You're a sleaze!" the billionaire shouted as Llamas tried to respond. "Because you know the facts and you know the facts well."
This is what happens when you've been caught lying and can't answer questions about it without more lies, you have to lash out at people. His skin must be about a nanometer thick.