Senate Majority Leader Mitch McConnell has repeatedly refused to call Donald Trump's attacks on a Latino judge in his Trump "University" case racist, prompting criticism even from far-right blogger Erick Erickson. The right seems really divided over this.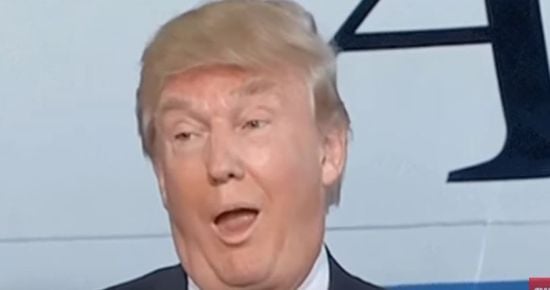 Erickson criticized several media outlets for terming the attacks "racially charged" or "racially tinged," writing in a June 4 post for The Resurgent, "These were not racially tinged or racially charged attacks. This was racism, plain and simple." He added, "the Party of Lincoln intends to circle the wagons around a racist. Damn them for that."
McConnell, when asked about that criticism, made it quite plain that he cares only about winning:
NBC's Chuck Todd asked McConnell to respond to Erickson's post during a June 5 Meet The Press interview. McConnell replied: "I think the party of Lincoln wants to win the White House. The right-of-center world needs to respect the fact that the primary voters have spoken."
This, in a nutshell, is the Republican primary nomination in a nutshell. They know that Trump is saying things that are incredibly stupid, dishonest, vile and even dangerous, they just don't care. Winning is more important to them, always.