Walid Shoebat has already responded to the massacre in Orlando with a bizarre screed and so has another writer on their site, but I was waiting for Theodore Shoebat to weigh in with the inevitable "the victims were gay so they had it coming" position. He does not disappoint.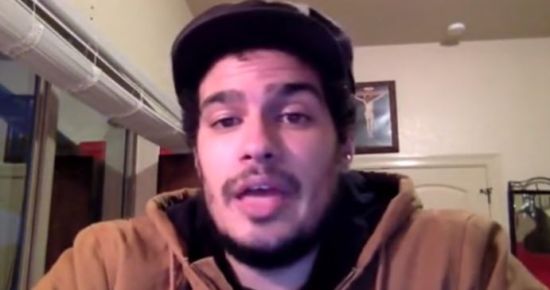 Both Islam and homosexuality are aberrations, he declared, and "Muslims kill each other all the time [and] sodomites kill each other all the time," so this case of a Muslim killing dozens of gay people was nothing more than "mutant killing mutant, devil killing devil."

"Sodomites are criminals" and do not deserve the prayers of Christians, Shoebat stated. "The sodomites who were killed in this club were not innocent people. They were not good people. They were not people who were just victims who we should just feel sorry for. It was scum killing scum."

The real victims of this attack, Shoebat said, are people like him who are being unfairly painted as radicals and likened to ISIS simply because they openly advocate putting gay people to death…

"I don't believe in vigilantism, but I do believe in the government killing the sodomites," he explained. "I do believe in the government arresting the sodomites and executing them for homosexuality. Under my rule, that sodomite club in Orlando, it would have been destroyed, it would have been demolished, bulldozed and all the bastards in there would have been arrested, tried, found guilty for homosexuality and executed."
No, see, if the killer had gunned you down, it would have been scum killing scum. And I would have shed not a single tear over it. The only difference between you and him is that you prefer to farm out your barbarism to others.