Every presidential campaign has a team of researchers that compiles an "opp file" — information that can be used against your opponent. The DNC says that hackers got into their computers and stole their opp file on Donald Trump, which has now been released publicly.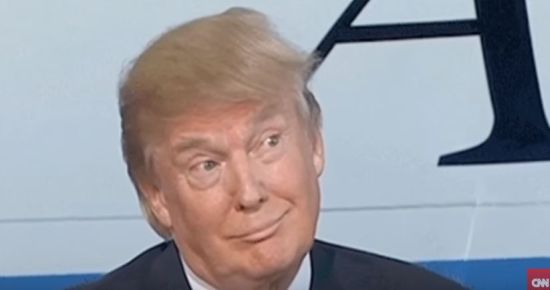 A 200+ page document that appears to be a Democratic anti-Trump playbook compiled by the Democratic National Committee has leaked online following this week's report that the DNC was breached by Russian hackers. In it, Trump is pilloried as a "bad businessman" and "misogynist in chief."

The document—which according to embedded metadata was created by a Democratic strategist named Warren Flood—was created on December 19th, 2015, and forwarded to us by an individual calling himself "Guccifer 2.0," a reference to the notorious, now-imprisoned Romanian hacker who hacked various American political figures in 2013…

The enormous opposition document, titled simply "Donald Trump Report," appears to be a summary of the Democratic Party's strategy for delegitimizing and undermining Trump's presidential aspirations—at least as they existed at the end of last year, well before he unseated a field of establishment Republicans and clinched the nomination.
But was this really stolen by hackers? I have no evidence for this, it's purely speculation, but I certainly would not be surprised if this were actually a deliberate leak by the DNC and the Clinton campaign. Those kinds of leaks happen all the time from campaigns and from the government. And what better way to give the press months worth of negative stories to write about Trump?
You can read the entire document here.