Corey Lewandowski, Donald Trump's campaign manager, seemed the perfect match for Trump — arrogant, quick-tempered, deeply sexist, prone to ridiculous overstatement. Nonetheless, Trump has now fired Lewandowski, presumably allowing Paul Manafort to take full control of the campaign.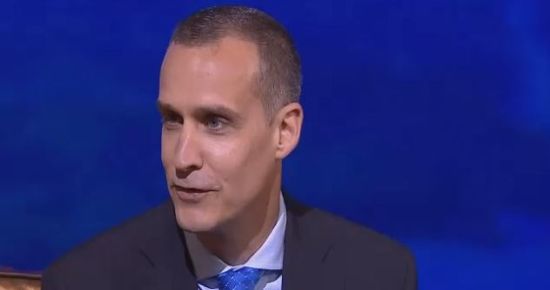 Donald Trump's campaign manager Corey Lewandowski, who has been with Trump since the beginning, has been ousted from the campaign.

The decision to part ways with the loyal aide was Trump's and he told Lewandowski Monday morning in a "direct conversation." Trump's top strategist, Paul Manafort, will be moved into the campaign manager role, two sources tell NBC News.

While Trump and Lewandowski are close, Trump made the decision because of systemic problems in the campaign that had spilled out into the public, leaving Trump's campaign floundering amid sinking poll numbers and image problems, multiple sources from inside the campaign said…

The Trump campaign had been in internal turmoil as Lewandowski clashed with Manafort, a seasoned campaign operative who has attempted to polish Trump and employ a more traditional campaign structure. Lewandowski is known for letting "Trump be Trump," a mantra that some within the campaign say has caused serious, unnecessary errors. And the two have blocked each other from hiring top aides.

Trump's children, especially Ivanka, have been unhappy with Lewandowski, according to campaign sources. She has been unnerved "for months," especially after Lewandowski was accused of physically assaulting female reporter, Michelle Fields. But Trump had remained loyal to his campaign manager. When asked if Trump would dump Lewandowski in March after, Trump said, "I don't discard people. I stay with people."
He stuck with Lewandowski far too long, actually. Lewandowski was an amateur; Manafort is a professional who knows how to run a campaign. I doubt Trump will listen to him either, given his massive ego, but at least this might stop the infighting in the campaign and leave one person to lead it.