Jerry Falwell, Jr. showed that the con artist apple doesn't fall far from the tree at the already infamous meeting between Donald Trump and hundreds of Christian right leaders when he proclaimed that when Trump is elected, all the terrorists in the world will crawl under a rock and disappear.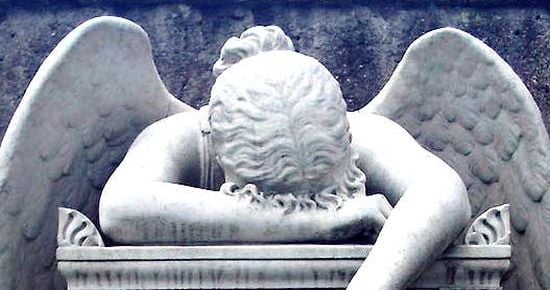 Falwell, speaking at the Religious Right meeting with the presumptive GOP nominee, said that just as Ronald Reagan freed the hostages in Iran upon taking office (he didn't), Trump will similarly scare terrorism out of existence: "In my opinion, the day after Trump becomes president, every terrorist in the world will crawl under a rock in similar fashion."
Well, your opinion is fucking stupid. Come on, there's exaggeration, there's hyperbole, and then there's just plain WTF?
"The day after Trump becomes president, every terrorist in the world will crawl under a rock" #ConversationWithTrump pic.twitter.com/Fl3EEzX9L1

— E.W. Jackson (@ewjacksonsr) June 21, 2016