This is awesome. Michigan State University is going to put solar carports over several of their parking lots, which will generate clean electricity and keep cars cooler in the summer and snow-free in the winter. MSU has been very forward thinking on clean energy.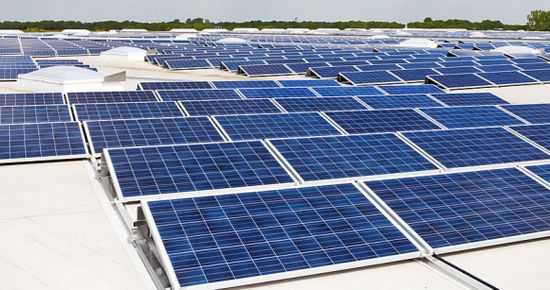 Michigan State University plans to outfit five of its parking lots with solar panel parking bays, creating what university officials say will be the largest solar array in the state.

The plan was approved unanimously by the Board of Trustees Friday. Searching for green energy sources, including solar, coincides with the university's energy transition plan, said Wolfgang Bauer, an MSU physics professor and senior consultant with the Office of the Executive Vice President.

The solar array is expected to generate 10 megawatts of power, roughly 1/6 the amount used on campus during peak hours, he said. The parking bays will have more than 13 feet of clearance, meaning RVs and other tall vehicles will still be able to park under them during weekend tailgates…

Having the array spread across multiple parking lots is advantageous, he said. In the event of cloud coverage over one or more of the arrays, the T.B. Simon Power Plant will have time to send supplemental power to campus to ensure electricity needs are met, Bauer said.

"It's a massive step forward," said Bryn Williams, vice president for governmental affairs with the Associated Students of Michigan State University. MSU's student government approved a resolution two years ago advocating the university halt its use of coal-fired energy.
The school has committed to getting rid of its coal plant (one of the few universities to have its own) by the end of 2016. This is a big step forward and good for all involved.