What would a Donald Trump speech be without saying something completely untrue? Very quiet, that's what. In a recent speech he claimed that because of the Affordable Care Act there are many more part-time jobs because companies try to avoid having to pay the cost of insurance for full-time employees.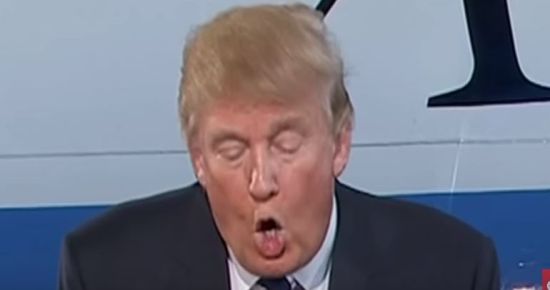 "Because of Obamacare, you have so many part-time jobs," Trump said. "Companies are taking people that have been with them 20 years and more, 'I'm sorry, I love you, you're great, I have to make you part-time…' They want to get away from those horrendous Obamacare rules and regulations."
Reality: The number of part-time workers has dropped significantly since Obamacare passed.
In the macro, there is little evidence of a large-scale migration to part-time work.

In April 2010, the first full month under the Affordable Care Act, there were almost 9.2 million part-time workers, according to the Bureau of Labor Statistics. BLS defines part-time as working 34 hours or less.

Through May 2016, there are actually far fewer part-time workers, not more. According to BLS, there were 6.4 million part-time workers in May — an almost 30 percent drop compared to April 2010. There also is still a decrease in part-time workers comparing the current figure to when the employer mandates under the health care law took effect, in January 2015 and January 2016, respectively…

An August 2015 study from the right-leaning American Enterprise Institute, for instance, concluded that there is no increase in part-time work because of the law. "There is little evidence that the ACA has caused the shift across hours categories, or led to an increase in part-time employment," the study concluded. "However, the ACA could cause a shift towards part-time work in the future as the mandate takes effect. "

"The truth is, it doesn't show up in the data yet," said co-author and American Enterprise Institute resident scholar Aparna Mathur.

A January 2016 study published in Health Affairs, "Little Change Seen In Part-Time Employment As A Result Of The Affordable Care Act,"reached the same basic conclusion with the exception of a possible rise for people with little education and those between 60-64 years old.
So Trump was wrong again. This is my shocked face.