Sometimes I wonder if Glenn Beck even bothers to listen to himself or if his mouth just goes on cruise control. In his latest WTF pronouncement, he said that he and other right-wingers are the real civil rights leaders, not "clowns" like John Lewis.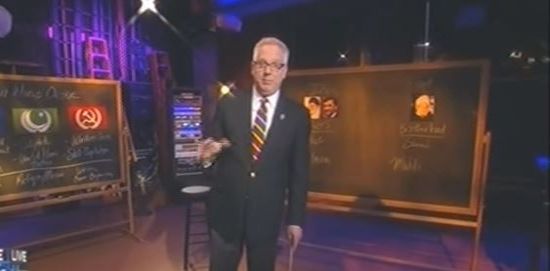 While Lewis was once a civil rights hero, Beck said, "he has become a clown. This has made these people, these civil rights leaders, into absolute clowns."

Whereas activists like Lewis once fought to secure rights for people, Beck declared, they are now "sitting in to take people's rights away" and that is why conservatives like himself are the modern day civil rights leaders.

"Who are the civil rights leaders?" Beck asked. "I've said this for a long time and people make fun of us: We're the civil rights leaders, we're the civil rights leaders of today. They have discredited themselves and they are dismissed."
Yes, you've said it and we make fun of you. Because you're completely full of shit, as always.