With the release of opinions on affirmative action and immigration on Thursday, there is one huge, controversial ruling set to come down next week, the last week of the Supreme Court term: Whole Woman's Health v. Hellerstedt, a challenge to state TRAP laws designed to put abortion clinics out of business.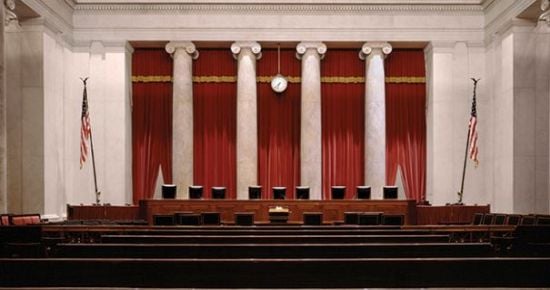 The case challenges laws passed in Texas that put onerous and unnecessary requirements on abortion clinics, with the purpose of making it very difficult if not impossible for them to continue to operate. There are two key restrictions being challenged. The first is a requirement that any doctor working in an abortion clinic have admitting privileges at a local hospital; the second is a requirement that the clinic have facilities that meet the standards for facilities that perform outpatient surgery.
The key precedent here is Planned Parenthood v Casey, a 1992 case that upheld the central finding in Roe v Wade that a woman has a right to choose an abortion, but allowed states to pass restrictions on that right, such as waiting periods and spousal consent requirements, as long as those restrictions do not constitute an "undue burden" on that right. Since then, the court has had nothing to say on what constitutes an "undue burden," so the question here is whether these particular restrictions, which have resulted in the shutdown of multiple clinics in Texas, constitute such a burden.
As always, the key vote is Justice Kennedy, who wrote the ruling in Casey. But some history here is important. In the initial vote in that case, there were five votes to overturn Roe and Kennedy was assigned the job of writing the majority opinion to do that. But Justices Souter and O'Connor then began working on Kennedy and got him to change his mind and his vote, whereupon he then wrote the majority opinion upholding Roe but allowing those restrictions.
So there are really two plausible outcomes here: A 4-4 deadlock, which would leave the appeals court ruling that upheld the restrictions as constitutional in place, or a 5-3 split with Kennedy agreeing to overturn those restrictions. It all depends on whether Kennedy decides that these rules represent an "undue burden" or not. I suspect that the deadlock is the more likely option, unfortunately. The case would then presumably be reheard next term when a ninth justice is seated to settle the matter once and for all. Obviously whether that justice is appointed by Clinton or Trump (or Obama, with the current nomination of Merrick Garland) will be the determining factor in the outcome.