Donald Trump infamously met with several hundred Christian right leaders this week, but took the time to have a one-on-one meeting with one of the most extreme anti-choice men in the country, Troy Newman. How extreme? He thinks doctors who perform abortions should be put to death. Oh, and the woman who has the abortion too.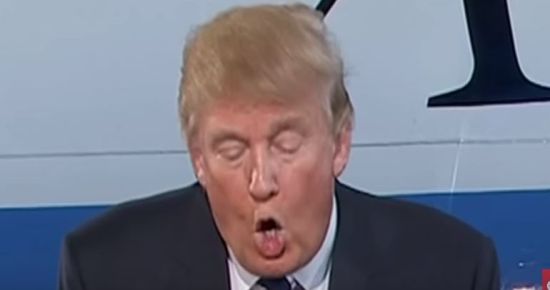 During his summit with Religious Right leaders yesterday, Donald Trump took time to meet with Troy Newman, the anti-abortion extremist in charge of Operation Rescue.

Newman, who was the co-chair of Ted Cruz's Pro-Life Coalition, said that Trump is the only candidate left in the race who will challenge abortion rights…

Newman's views are so extreme that he said a man convicted of murdering an abortion provider was "little more than a political prisoner" who should have been allowed to argue that he was performing a "justifiable defensive action" and "present a defense that claimed that the killing of the abortionist was necessary to save the lives of the pre-born babies that were scheduled to be killed by abortion that day."…

He and Sullenger once wrote at length about why it is a government responsibility to execute abortion providers:

In addition to our personal guilt in abortion, the United States government has abrogated its responsibility to properly deal with the blood-guilty. This responsibility rightly involves executing convicted murderers, including abortionists, for their crimes in order to expunge bloodguilt from the land and people…

Rejecting that innocent blood is to reject the only standard that is effective against innocent bloodshed, excluding the lawful execution of the murderers, which is commanded by God in Scripture.

In the same book, "Their Blood Cries Out," the two also suggest that women who have had an abortion are "murderesses" who shouldn't be treated any differently than abortion providers or "any other mother" who killed "any other family member," and that God is now punishing America for abortion rights with terrorist attacks like 9/11, cancer and HIV/AIDS. The California drought,inclement weather and financial turmoil, according to Newman, are all results of the legalization of abortion.
What cracks me up is that these people think they can trust Trump on an issue on which he's been on every side.