Someone went digging in the Reagan presidential library for anything about Donald Trump and found this one odd little tidbit that just leaves me shaking my head. So eager was he to ingratiate himself with the Reagans that he once invited them to his Atlantic City casino to see…a LaToya Jackson concert.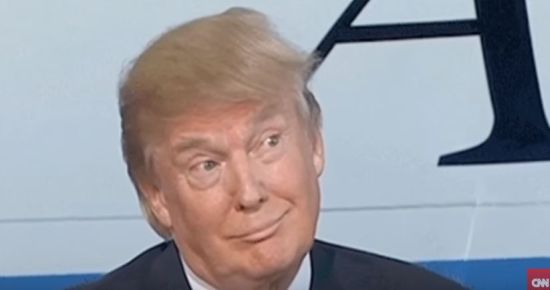 In 1986, Trump sent a letter to Nancy Reagan inviting her to stay at his Mar-a-Lago property when she came down for the American Red Cross Ball at the Breakers in Palm Beach. (The staff in the East Wing had no idea what he was talking about; she had not been invited to the ball.)

"Security surrounding the estate is considered the very best protection available," The Donald boasted to the first lady. "You may also know that Mar-a-Lago was originally designed … as the 'southern White House.'"

Mrs. Reagan drafted by hand a thanks-but-no-thanks reply that included the line, "I am familiar with Mar-a-Lago." Then she crossed it out…

Around the same time, Trump sent a glossy pink invitation to 1600 Pennsylvania Avenue inviting the president and first lady to an 11 p.m. LaToya Jackson concert at his Atlantic City casino. This was ignored.
Wait, what? Trump thought the Reagans would want to go to a LaToya Jackson concert? Seriously? Not even Jermaine Jackson, for crying out, but LaToya. Wow.