After that vaunted meeting between Donald Trump and hundreds of Christian right leaders, some of them held a press conference where they at least pretended to really believe Trump when he says he's now totally anti-abortion despite a long history of saying otherwise.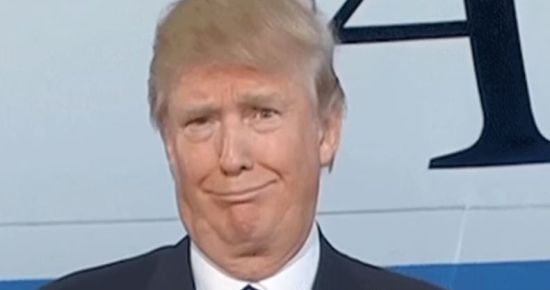 Admitting that Trump has a long history of doing things, saying things and taking positions that are in direct contradiction to the supposed values of the Religious Right, Perkins rationalized backing Trump by declaring that forgiveness is the core of the Christian faith.

"One of the things about the evangelical community that people have a hard time understanding," Perkins said, 'is we forgive. We're all sinners, we all have messed up … When we ask people to say, 'I was wrong, forgive me, I want to do the right thing today going forward,' more than anybody else evangelicals in this country can accept that."…

Dannenfelser, who earlier this year signed on to a letter urging voters in Iowa "to support anyone but Donald Trump" because "Mr. Trump cannot be trusted" on the issue of abortion, also came to Trump's defense, declaring that the presumptive GOP nominee is working hard "to become the person that he says that he is."…

"To give him a lot of credit, only a person with some humility, which he doesn't get credit for, would go back and correct his comments, which he did," Dannenfelser said. "I've actually found on the abortion issue that he's done that more on that particular issue than almost any other, a willingness to correct himself and move ahead. And I think that shows an ability to become the person that he says that he is."
I wonder who they were trying harder to convince, us or themselves?