Cliff Kincaid, one of the most ridiculous of all the wingnuts (yeah, there's a lot of competition for that title), offers up one of the more idiotic of the Obama conspiracy theories, that his real father was not Barack Obama, Sr., but Frank Marshall Davis.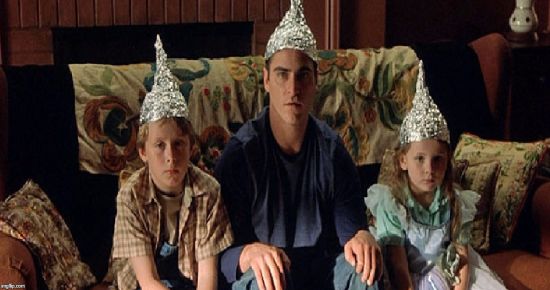 Two years ago I had the pleasure to review some of the National History Day presentations made by high school students in Maryland. A young lady had presented an exhibit on the Fatherhood Leadership Crisis in America and cited Barack Obama as a successful person who grew up without a father's leadership. But the evidence suggests that in fact Obama did grow up with a father's leadership, and that the father was none other than his communist mentor, Frank Marshall Davis, and not Barack Hussein Obama Sr., the Kenyan who had "abandoned" the family.

With the release of papers associated with the Kenyan Obama, it is clear beyond the shadow of a doubt that President Barack Obama was not his son. The nation has been treated to a monumental deception. Indeed, Obama campaigned as someone he is not. One can understand some of the reasons for the deception. Davis was a communist whose illicit affair with Obama's mother was not something to be proud of. But shame should have taken a back seat to the need for the American people to learn the truth. Obama decided not to take that route. He told the American people a whopper about his dad being from Kenya. It was a calculated political deception, much like the claim he made while campaigning for office in 2008 that he was a committed Christian. Once he was elected, he became "The Politician Without a Church," someone more likely to be on a golf course than worshipping Christ, and a president eager to accommodate the demands of the Muslim world.
Oh boy, he better go tell Dinesh D'Souza that because D'Souza bases all of his conspiracy theories about Obama on his real father being Obama, Sr. I wish these wingnuts would make up their mind.