Right wing conspiracy nut Joseph Farah of the Worldnetdaily went on the radio with right wing conspiracy nut Alex Jones and they heaped praise on Donald Trump, saying that when he speaks it sounds just like what they would say if they were speaking.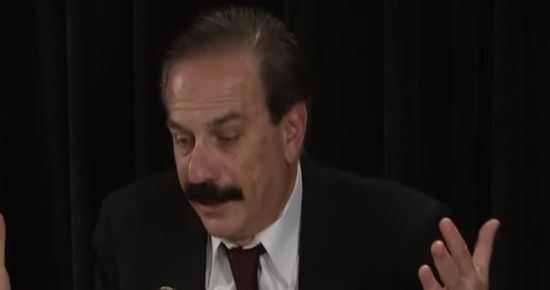 Yesterday, Joseph Farah of the fringe outlet WorldNetDaily spoke with Alex Jones, whose radio broadcast is a haven for right-wing paranoia, about their shared love of Trump, whom Farah claims is energizing people across the political spectrum thanks to "his outspokenness" and "forthrightness."

"Look at that speech he gave about Hillary last week," Farah said. "That was amazing."

"You could have been listening to Alex Jones or Joseph Farah give that speech!" he added.
Right. And that's exactly the problem.