Let's set the Wayback Machine for 1999, when both Pat Buchanan and Donald Trump were running to get the presidential nomination of the Reform Party. And let's take a look at an op-ed that Trump wrote slamming Buchanan for attacking immigrants.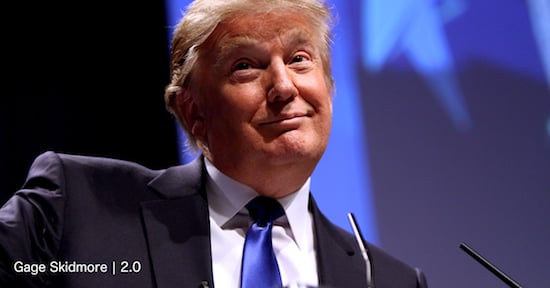 Yet Buchanan tries. He also warns his followers that the United States is controlled by Jews, especially regarding foreign policy. On slow days, he attacks gays, immigrants, welfare recipients, even Zulus. When cornered, he says he's misunderstood.

While he has not taught us anything about history, Buchanan has once again told us a great deal about himself. It's time the United States learned the lesson of who Patrick J. Buchanan really is.

The fact is, he has a deadly serious purpose. Buchanan is rewriting history and spreading fear for one purpose: To gain political power. That makes him a very dangerous man.

Unfortunately, Buchanan is very much with us. He has remained a major media presence throughout these scandals, and he has high hopes of hijacking the Reform Party presidential nomination. He has struck out with the Republican Party and is now grasping desperately for a new political vehicle–and the $12 million in campaign funds that comes with it.

I will do all in my power to see that this hijacking does not succeed. Nor will I stand idly by as Buchanan promotes his dangerous ideas. Others have already fallen silent, but silence is not an option. There is far too much at stake.
Oh sweet irony.