The UN Human Rights Council approved the creation of a special rapporteur to investigate anti-gay discrimination and violence around the world. Unsurprisingly, Christian right groups like C-FAM and NOM joined forces with many brutal Muslim theocracies, and Russia and China, to oppose it.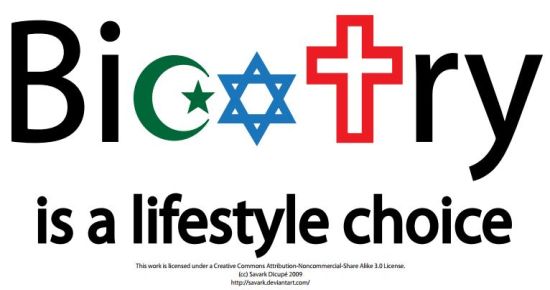 But last week's contentious vote to create such a position, which narrowly passed the UN Human Rights Council, led to fierce opposition, explosive rhetoric, and plenty of opportunism.

One of the ultraconservative organizations trafficking in all three is known as C-FAM, the far-right-wing Center for Family & Human Rights—formerly known as the Catholic Family and Human Rights Institute—which focuses on international anti-LGBT advocacy. In a fundraising pitch (natch) that went viral last week, C-FAM called the possibility of investigating discrimination a "major catastrophe" because "sexual revolutionaries are about to defeat the forces of truth and goodness."…

But C-FAM isn't (just) a joke. It is part of a list of international far-right religious organizations that are mostly unknown in the United States but active overseas, and especially at the United Nations. That group includes the World Congress of Families, the World Family Policy Council (funded by Brigham Young University), Family Watch International (headed by the ultraconservative Mormon Sharon Slater), Concerned Women for America (still crazy after all these years), the National Organization for Marriage (yes, they are still a thing), and now-discredited "ex-gay" organizations like the National Association for Research and Therapy of Homosexuality (NARTH)…

At the UN, these groups have formed an unholy alliance with the likes of Iran, Saudi Arabia, Russia, Pakistan, and several African nations to advance a radical "family" agenda that favors what they call the "natural family" and denies any recognition to everyone else: single-parent families, LGBT people, and, most of all, women. Last year, these 25 countries formed an umbrella, the Group of Friends of the Family (GoFF)

The ironies are rich. The same right-wing that ostensibly opposes the United Nations and long railed against Russia is now firmly embedded within both. Although allied with various anti-Muslim preachers in the United States, these groups are cozying up to Iran. And although preaching "religious liberty" in the U.S., they are allied with some of the world's worst oppressors of Christians and other religious minorities at the UN.
Just more evidence that when the Christian right makes the preposterous argument that liberals, gays and Muslim reactionaries are in league together, they're completely full of shit. The Christian right agenda is far closer to the Muslim right agenda.