Right Wing Watch again catches David Barton repeating a lie over and over again after it's been proven to be a lie. This time it's his claim that Justice Steven Breyer admitted that the due process guarantees in the Constitution "came out of the Bible."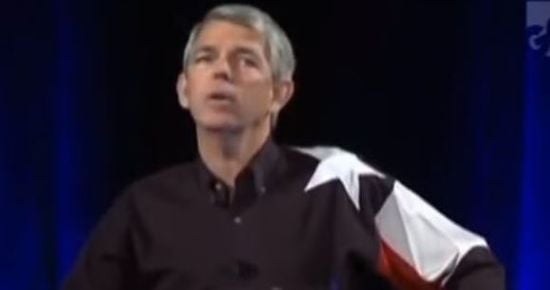 The latest incident occurred when he appeared on "Table Talk" on Daystar TV last week where he, for the third time, falsely claimed that Supreme Court Justice Stephen Breyer wrote an opinion in which he stated that "we all know that all the provisions in the Bill of Rights, the due process clauses, came out of the Bible."

As we have noted the last two times that we found Barton making this assertion, his claim is utterly and demonstrably false.
Here's the actual quote from the decision Barton refers to:
The Court's effort to tie the Clause so directly to the hearsay rule is of fairly recent vintage, compare Roberts, supra, with California v. Green, 399 U.S. 149, 155—156 (1970), while the Confrontation Clause itself has ancient origins that predate the hearsay rule, see Salinger v. United States, 272 U.S. 542, 548 (1926) ("The right of confrontation did not originate with the provision in the Sixth Amendment, but was a common-law right having recognized exceptions"). The right of an accused to meet his accusers face-to-face is mentioned in, among other things, the Bible, Shakespeare, and 16th and 17th century British statutes, cases, and treatises.
He lists a number of historical sources where such protections are "mentioned." Barton singles out only one and claims that he said those protections "came out of the Bible." That's a lie, like nearly everything Barton says. And as always, he will repeat that lie ad nauseum, safe in the knowledge that his audience neither knows nor cares that he's lying.