Frank Ravitch, a law professor at Michigan State University who specializes in First Amendment and Separation of Church and State Issues, and who is also a fellow board member of Michigan Citizens for Science with me, has a new blog called Freedom's Edge, which is also part of the title of his upcoming book.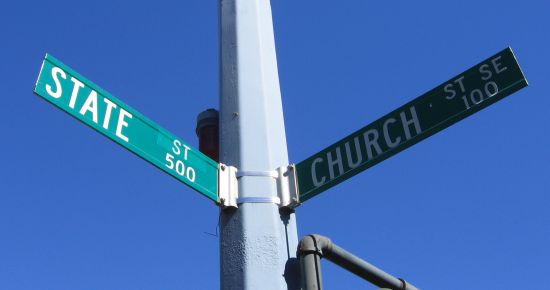 The blog will focus not only on those issues but also on reproductive rights, which clearly intersects with them. He notes that both religious freedom and sexual freedom get to the very core of who we are as human beings:
One of the major commonalities between religious freedom and sexual freedom is that both go to the core of what it means to be a human being. Each side has a tendency to overlook the centrality that religion or sexual identity play in a person's existence. There is an irony in this because sexual freedom and religious freedom can be viewed as sitting in similar positions on a continuum of freedom because each goes to the core of being, even if that fact is uncomfortable for some people on each side…

"The term "sexual freedom" is not an ideal term. Clearly, LGBT and reproductive freedom is about far more than sex. Both LGBT and reproductive freedom concern one's ability to be oneself, to be free, and to control one's destiny. LGBT rights are about, among other things, being who you are without government interference or discrimination in the most fundamental aspects of life. Reproductive freedom is about, among other things, the ability to control your own body and to determine your own future. The term "sexual freedom," as I use it in this book is shorthand for all of this.

There is a certain irony here. Recall in the last chapter that many progressive secularists assume religious freedom is about just faith. As we learned in the previous chapters, it is about far more than that. It is about who people are, how they experience life, and what they perceive to be essential to a fulfilled existence. Yet, each of these things can also be said about LGBT rights and reproductive freedom. It is just as unfair for people of faith to assert that sexual freedom is only about personal choices – unattached to core aspects of being – as it is for secularists to assume that religious freedom is just about protecting blind faith.
I am quite certain that Frank's blog will be consistently thoughtful and thought-provoking and I urge you to add it to your reading list.