During his speech at the Republican National Convention, Reince Priebus told what was supposed to be the inspiring story of William Knudsen, the head of General Motors during WW2, who converted his factories to create military vehicles and only took a salary of $1 because he was just so gosh darn patriotic. And now, the rest of the story: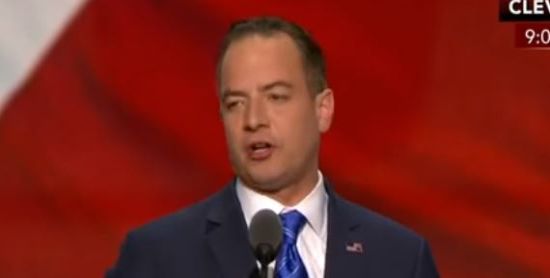 The biggest automotive manufacturer in Germany—indeed in all of Europe—was General Motors, which since 1929 had owned and operated the longtime German company Opel. GM's Opel, infused with millions in GM cash and assembly-line know-how, produced about 40 percent of the vehicles in Germany and about 65 percent of its exports. Indeed, Opel dominated Germany's auto industry.
…
In 1935, GM agreed to locate a new factory at Brandenburg, where it would be geographically less vulnerable to feared aerial bombardment by allied forces. In 1937, almost 17 percent of Opel's Blitz trucks were sold directly to the Nazi military.

That military sales figure was increased to 29 percent in 1938—totaling about 6,000 Blitz trucks that year alone. The Wehrmacht, the German military, soon became Opel's No. 1 customer by far. Other important customers included major industries associated with the Hitler war machine.

Expanding its German workforce from 17,000 in 1934 to 27,000 in 1938 also made GM one of Germany's leading employers. Unquestionably, GM's Opel became an integral facet of Hitler's Reich.
Indeed, Knudsen met personally with Hermann Göring to make plans for the expansion of those factories to feed the Nazi war effort. Knudsen wasn't a patriot, he was a traitor who profited from both sides in the war.